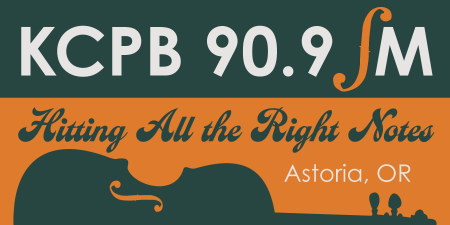 KCPB 90.9-FM is your local station for classical music and news
If you are outside of the FM broadcast listening area, you can hear KCPB on your computer from the listen live link above. You can listen on your smart phone or tablet using the free TuneIn Radio app, and you can tell your smartspeaker to "Play KMUN".
For many years the Tillicum Foundation was asked by a large segment of the community to provide more national news and classical music programming. In 2003, the FCC allowed broadcasters to apply for a small number of permits for the construction of new transmitting facilities. Financial support from the community and a small business loan brought KCPB to air on KMUN's 23rd birthday, April 17, 2006.
On January 17, 2007, the Foundation was granted full license for the operation of KCPB.  Then with the support of members in July of 2010, that initial build was greatly extended to reach more of the Coast and inland areas as well.