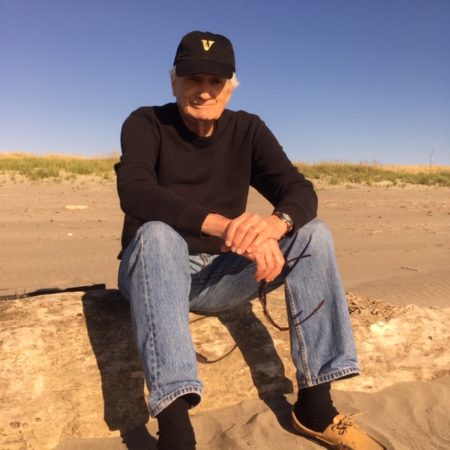 Larry Scott
(term expires 11/2023)
President

Larry is a gastroenterologist, although no longer practicing, and a former Professor of Medicine at the University of Texas, mostly at the McGovern Medical School in Houston, but also 4 years at the University of Texas Medical Branch in Galveston. His career was devoted to research, patient care and medical teaching. During his last 8 years in Houston, he oversaw a team of providers as Director of Gastroenterology at a large public hospital. Larry currently maintains his interest in medicine as a member of the Institutional Review Board at OHSU in Portland, reviewing ethical and regulatory issues involving clinical trials.

Originally from St. Louis, he holds degrees from Davidson College in North Carolina (BS), Vanderbilt University (MD), and Case Western Reserve University (MA in biomedical ethics). He had post-graduate training at Vanderbilt and the University of Iowa.

He and his wife Carol, an artist, discovered Oregon, and Astoria in particular, in 2005, bought property here in 2012, and have lived here full time for the past 3 years. Living next door to the Tillicum House, the Scotts have developed a strong relationship with KMUN and the remarkable staff and volunteers that make this station work. As a Board member, he welcomes the opportunity to commit his time and talents to continued success of Coast Community Radio.
---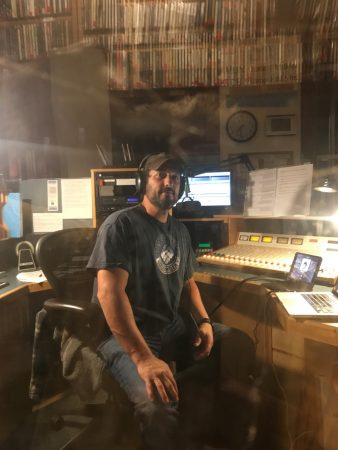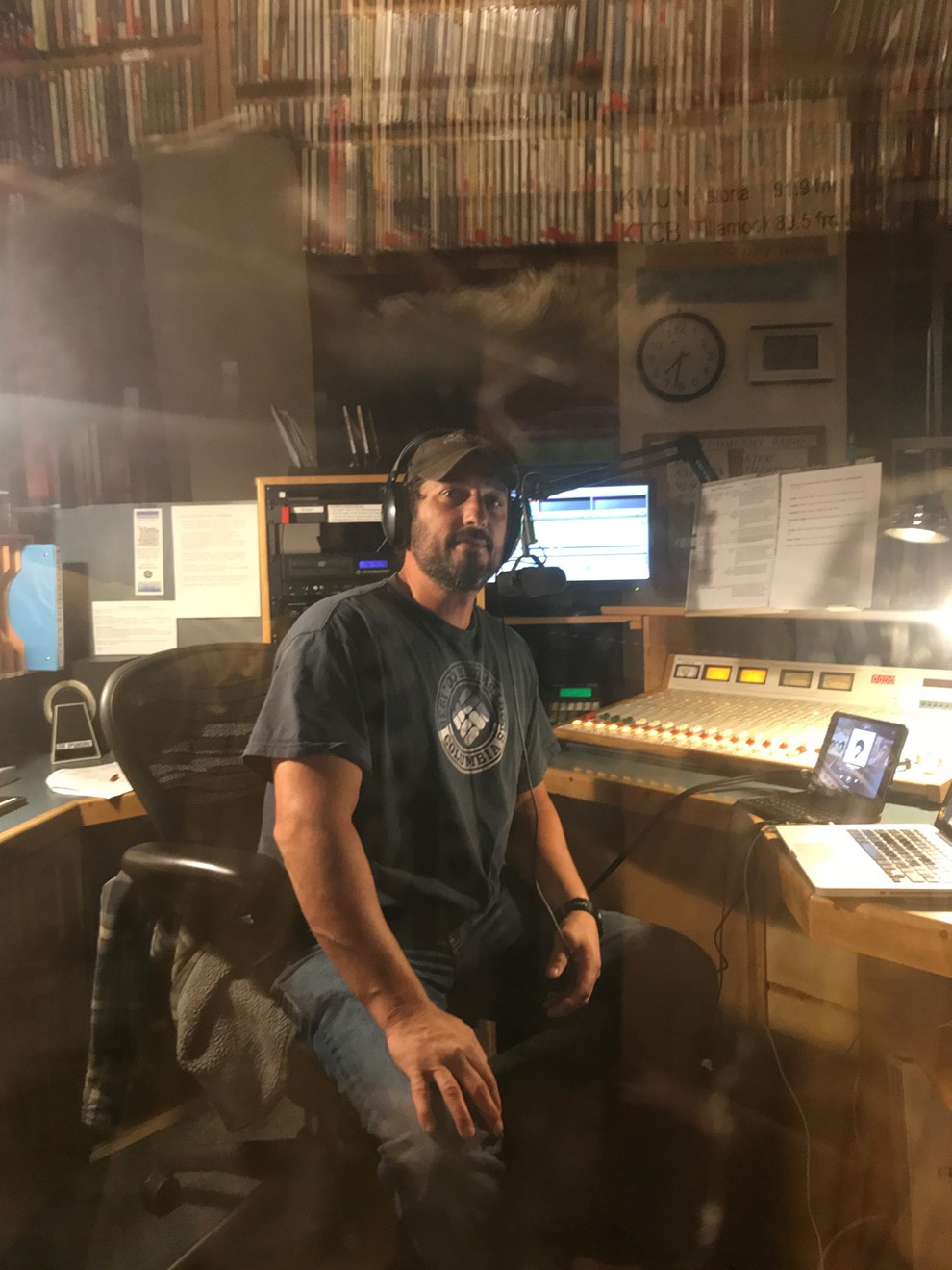 Todd Lippold
(term expires 11/2024)
Vice President

Todd Lippold has been a programmer at Coast Community Radio for over ten years. During that time, he has shared experiences with station staff, underwriting partners and helping develop content for the quarterly newspaper, 'The Current'. With a Bachelor of Science and focus on chemistry, Todd continues a career in the transportation manufacturing industry. Todd has served on his children's school board, and currently for the past eighteen years for a non-profit conservation group based locally and abroad. Todd is a husband, a dad and enjoys many outdoor hobbies and playing several musical instruments with his family.

"Radio is a voice of the community and a platform for creativity. The goal is to deliver consistent quality content such as local arts, music, and meaningful news. The result is an enriching experience to the listener, community, supporters and all those involved with making this a great radio station."
---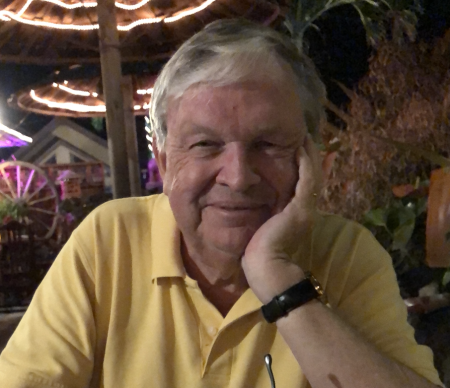 Sturges Dorrance
(term expires 11/2023)
Treasurer

My wife, Pam, and I have been associated with the Long Beach Peninsula for nearly 50 years, Sadly, Pam died in June 2021. We built our house here 26 years ago and moved permanently from Seattle six years ago.

I have been a listener and sustaining supporter of KMUN since we moved here. I admire greatly how much you do for this community – with limited resources. You are a model of what a community radio station should be, an accomplishment of which you should all be very proud.

I spent my entire professional life in broadcasting starting in college radio and ending as General Manager of KING5 Television, Seattle, where I served nearly a decade in the 1980's

Along the way, I was a producer, a writer and a reporter both off and on air. My ascent at King Broadcasting was on the business side in radio and television sales and sales management.

After leaving King Broadcasting just prior to the sale of the company in 1990 I was fortunate enough to be able to retire. In Seattle, I served on a number of non-profit boards including KUOW Radio and KCTS Television. I was also involved with organizations in academics and the arts.

Away from the Northwest, I had many consulting assignments for USIA and USAID in Eastern Europe, the former Soviet Union and the Middle East. I taught seminars and consulted with independent television stations and networks.
---
Alyssa Evans
(term expires 11/2023)
Secretary

Alyssa Evans joined KMUN in 2019 as a programmer. She is the producer and creator behind KMUN's show "Under the Radar," which features new music. She is also the host of the podcast "Hands on Health."

Alyssa works as a marketing and communications specialist at Columbia Memorial Hospital, where she works on a variety of writing, editing and multimedia projects. Before joining the CMH staff, she worked at EO Media Group for three years, as both an editor at The Astorian and a reporter at The Chinook Observer. She continues to freelance for the company and other publications.

Alyssa's professional work experience includes additional marketing and newspaper editorial roles.

Alyssa graduated from Western Washington University with bachelor's degrees in journalism and sociology. Her work has been recognized by the Oregon Newspaper Publishers Association, Washington Coalition for Open Government, Washington Newspaper Publisher Association and Western Washington University.
---
John Stevenson
(term expires 11/2023)
John is a long time DJ at KMUN and has served on the Board as Treasurer since 2017. His background in business and marketing has been extremely helpful as he guides the General Manager and Board of Directors in the processes of budget development and financial reporting. John lives in Clatskanie with his partner Beth, and his extended family of dogs, cats, horses and goats.
---
Mick Mortlock
(term expires 11/2023)
Mick Mortlock has had a segmented adult life: family, professional and non-profits.

Family:
He has been married to Annie Scott since 1984. They have raised three children together: Laura, Sarah and Leigh. Laura lives in Portland; Sarah is in Seattle and Leigh is an Astoria Realtor that some readers may know. Leigh and her partner Mitch have graciously provided us with two granddaughters.

Professional:
Most of Mick's career was spent at Intel Corporation where he developed the specialty of starting and operating corporate universities. He helped start Unisys University and Cigna Technology Institute. In 2003, Mick was recognized by The Public Manager magazine as one of America's leading futurists.

Non-profits:
Mick was a founder and co-executive director of Democracy Talking, tackling the problem of being able to communicate across the political divide. He was president of Healthy Democracy Oregon for over three years, a group that lobbied successfully for improving Oregon's ballot measure initiative system. This initiative review process has been functioning since 2008. He was a member of the Lake Oswego Sustainability Committee.

Mick has a degree in Philosophy from PSU, a certificate in Advanced Internet Commerce from MIT, and a masters in Educational Leadership and Policy from PSU. His research is currently focused on two problems, the dangers of drone terrorism, and dangers to democracy.
---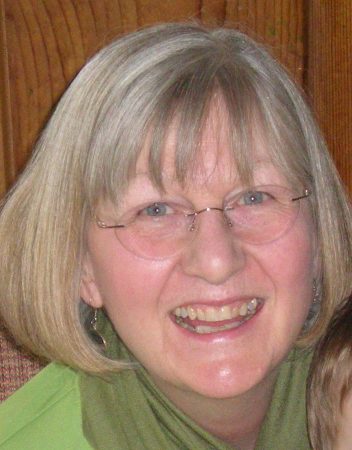 Bonnie Lively
(term expires 11/2024)
Bonnie Lively recently was appointed to the Board. She has been a programmer at KMUN for about 25
years and recently retired from her career as an independent wholesale representative specializing in the
fiber arts industry.

"I'm very excited about joining the Board and will do my best to guide the station in reaching its goals for
the future," Bonnie said.
New roles
---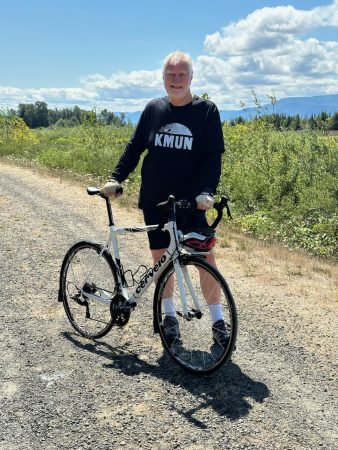 Randy Vogt
(term expires 11/2023)
Randall Vogt ("Randy") recently retired from 45 years of Oregon law practice. He moved from his residence in Portland to his vacation home in Skamokawa, Washington, and took up full time residence there. He has become active in the Wahkiakum County community by joining the County Planning Commission, by taking a part time job driving a medical bus, and by getting involved with the Sons of Norway. Randy's interest in sound and music goes back to his school days. He has been an avid fan of public and community radio for many years. He has been a KMUN enthusiast since the 1980s. His favorite programs are Exploring Music, Morning Classics, Evening Jazz and the Scandinavian Hour.